Impulse

Die neuen Nomaden des Wandels
Text von L. Störkmann für C.P. Seibt, Autor/Maler/Changeberater


Artist? Artist!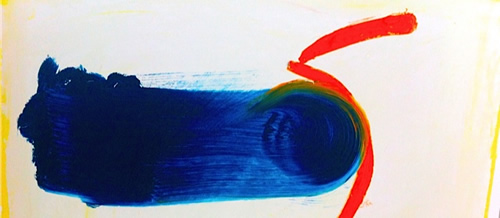 'You can never hold back change' Lisa Störkmann, 2014
For Peter and Heidi Seibt and you Ladies –
'Die neuen Nomaden des Wandels'
For an eternal rhythm in change and painting
For variety of cultures
von LIsa Störkmann
Big hug – big honor
Please do it again and again ... Peter and Heidi!
Because I felt warm and welcome – Thank you so much!
I have been very glad to be with you all and with this carefully composed group of painters!
Home is where you start from
I came with my horizon and left with an extended one.
Peter knows how to make the difference between painting and painting, between copying and creating, cause at least we want more things to exist.
He is the living example for passion and awareness and he goes for it, authentically.
Everytime I paint a part of me - I take a piece of you!
And – he wants to share with others. In creation he wants to be part of others and them to be part of him. A new and sensual access to biographies. We made us change and have left traces – in fact!
You can never hold back change and
the luxury of 'MA', abandon and sensuality
I got support in looking at me differently and work differently.
It's luxury and a gift to have been able to be in a peacefull greek place and work on one's horizon in a direct and concrete and also in a poetical and philosophical way.
I can see newly now – my lines, my structures, my MA, my relations and my colours inside and this makes me express myself differently, just observing what my hands are doing – the embassadors of my heart and soul.
Take a decision!
If I would have to choose between painting and painting I would always choose the second one!
With my own horizon wide open and beeing honest with myself, feeling myself, the horizon will feed me with my shiny and my dark sides. This will make me paint with my rhythm and I will always survive.
It's a nutritious and attentive dedication and creation.
If you are not who you really are, you don't exist –
Thank you all!
For wolfcry and lyrics, for barries and blockades, for sunlight and happiness, for vulnerability and for kairos,
for R.M. Rilke, Elliot and Paul Celan -
For ArtistArtist
Close your eyes and open the door to your studio ... all you see is a big MA
and I am sure:
Which is interconnected will not get lost!
Herzlich Lisa

Text als PDF